Location and Hours
417 Mackey Ferry Rd
Roper, NC 27970-9279

Thursday 11:00am-8:00pm
Bar stays open until 10pm
Friday & Saturday 11:00am-9:00pm
Bar stays open until 11pm
Sunday 11:00am- 3:00pm
Call now to order your favorite food and drinks to go!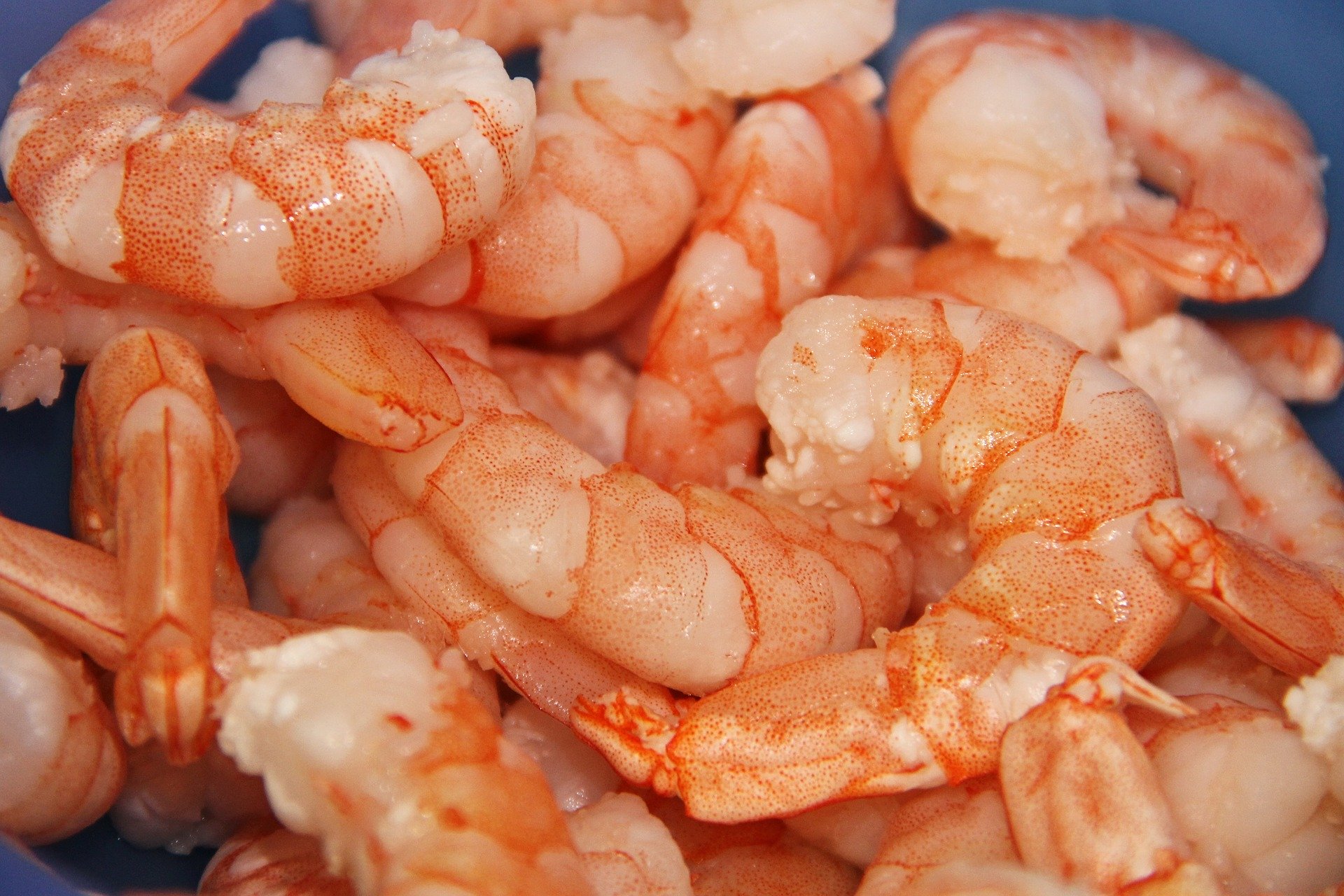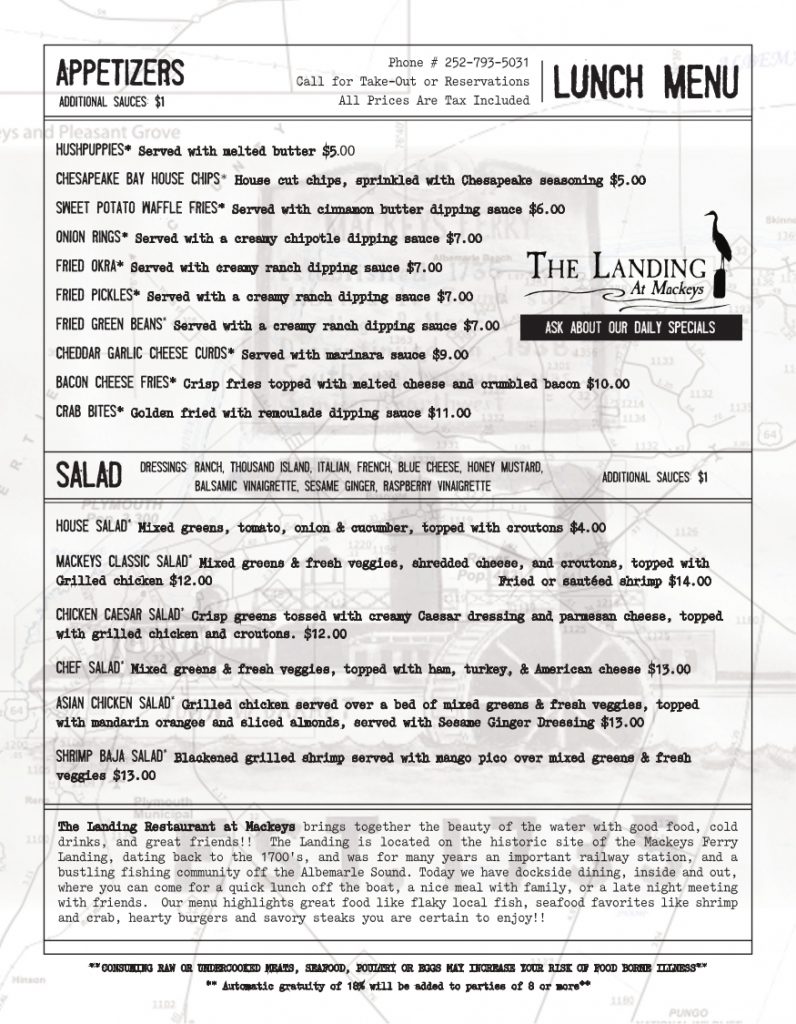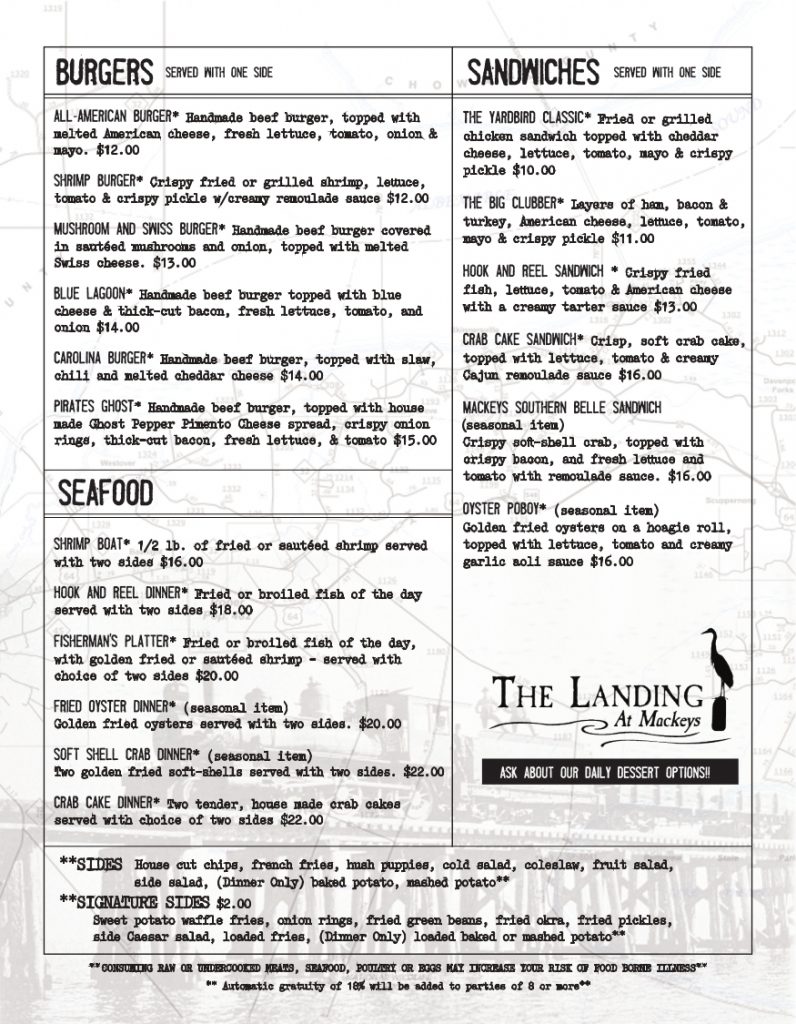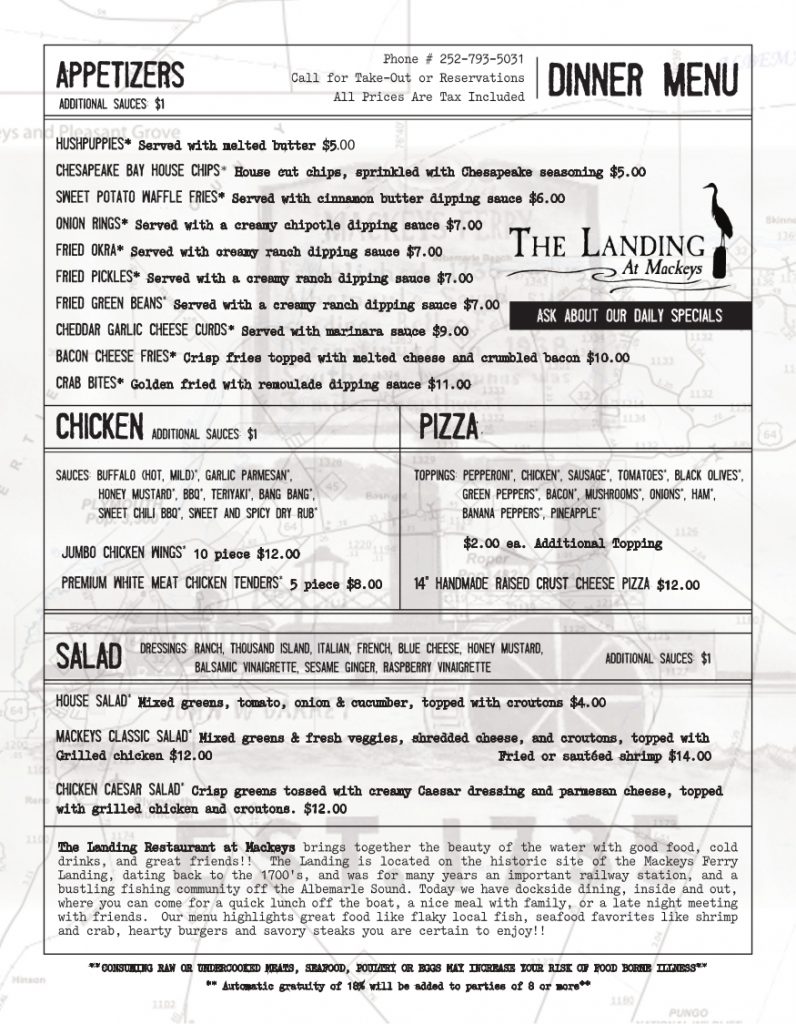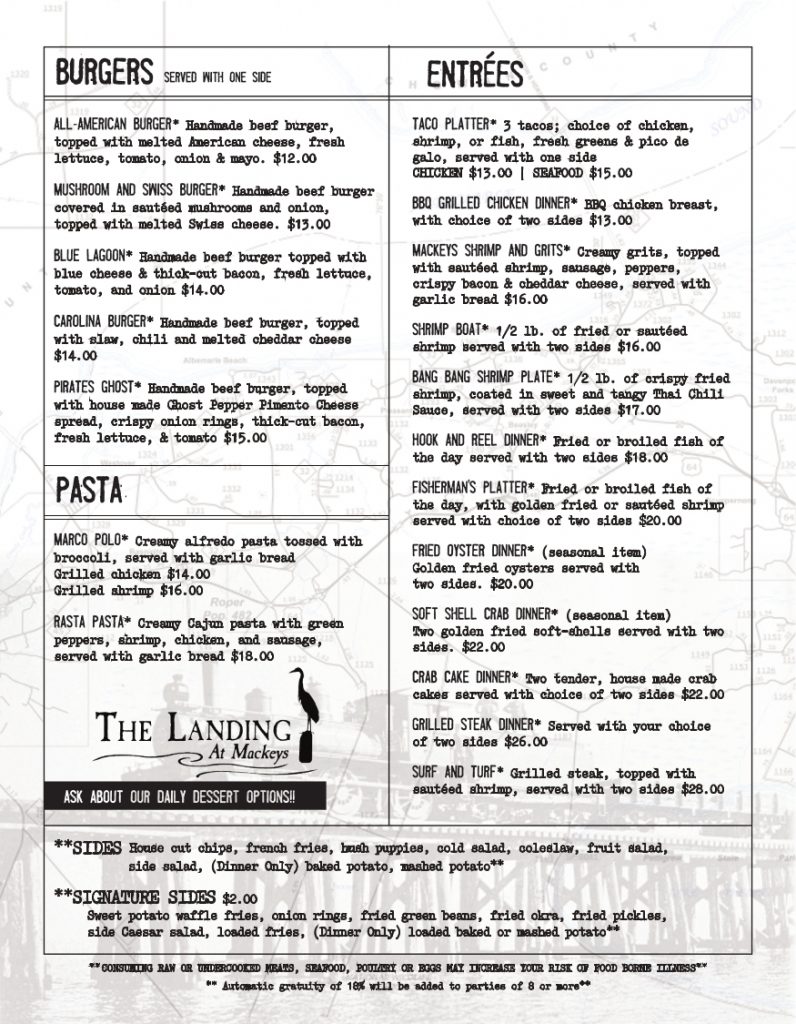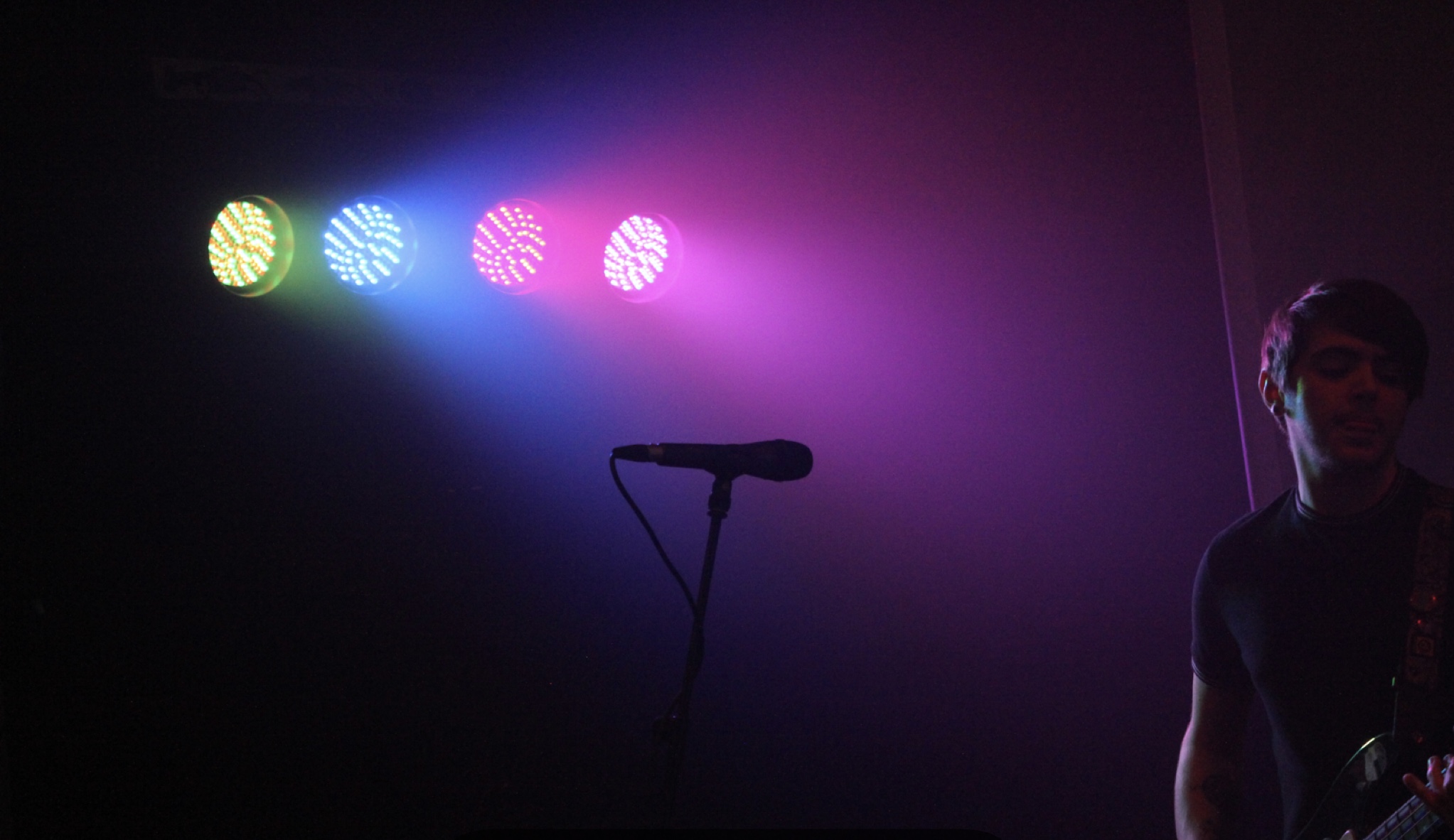 Upcoming Events
Aug 26th – Karaoke Night
Sep 2nd – Gerry Maddox
Sep 16 – Johnson Bridge Band
Oct 21 – Adam Nixon
Nov 11 – Dixie Dawgs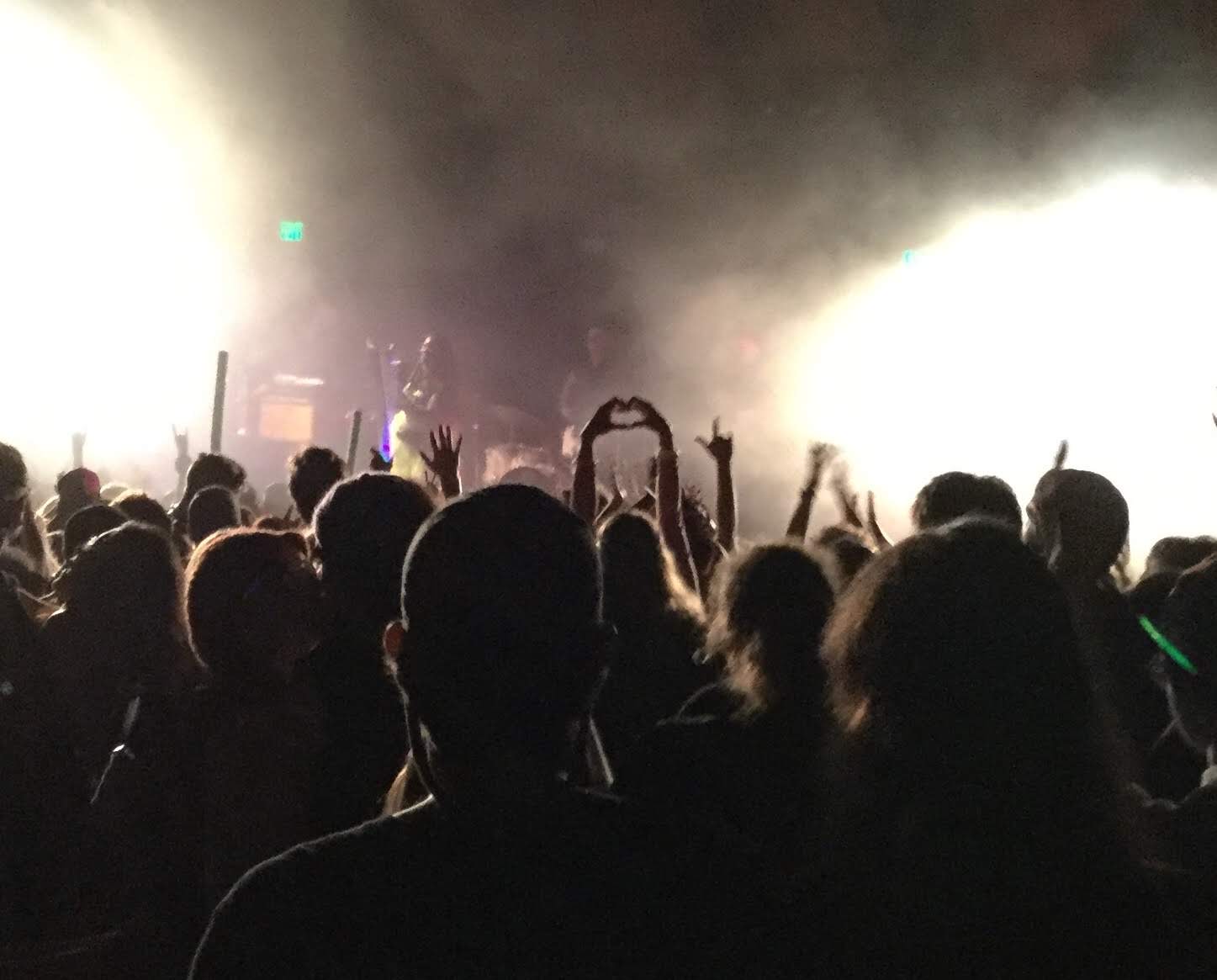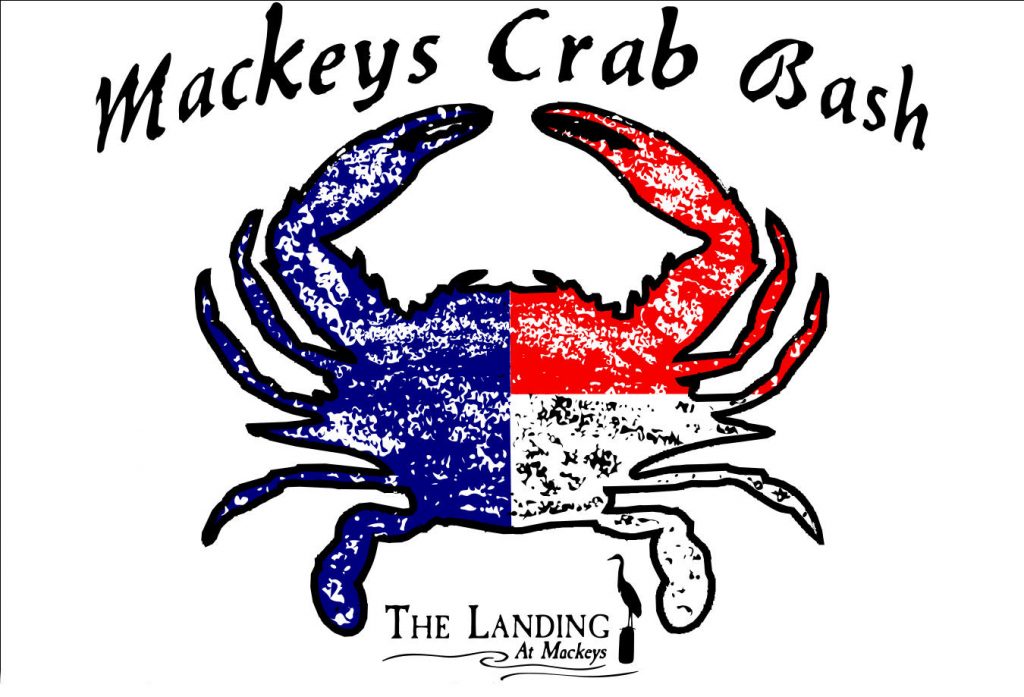 Huge thanks to all the sponsors, vendors, and volunteers for making Crab Bash 2023 a success!!!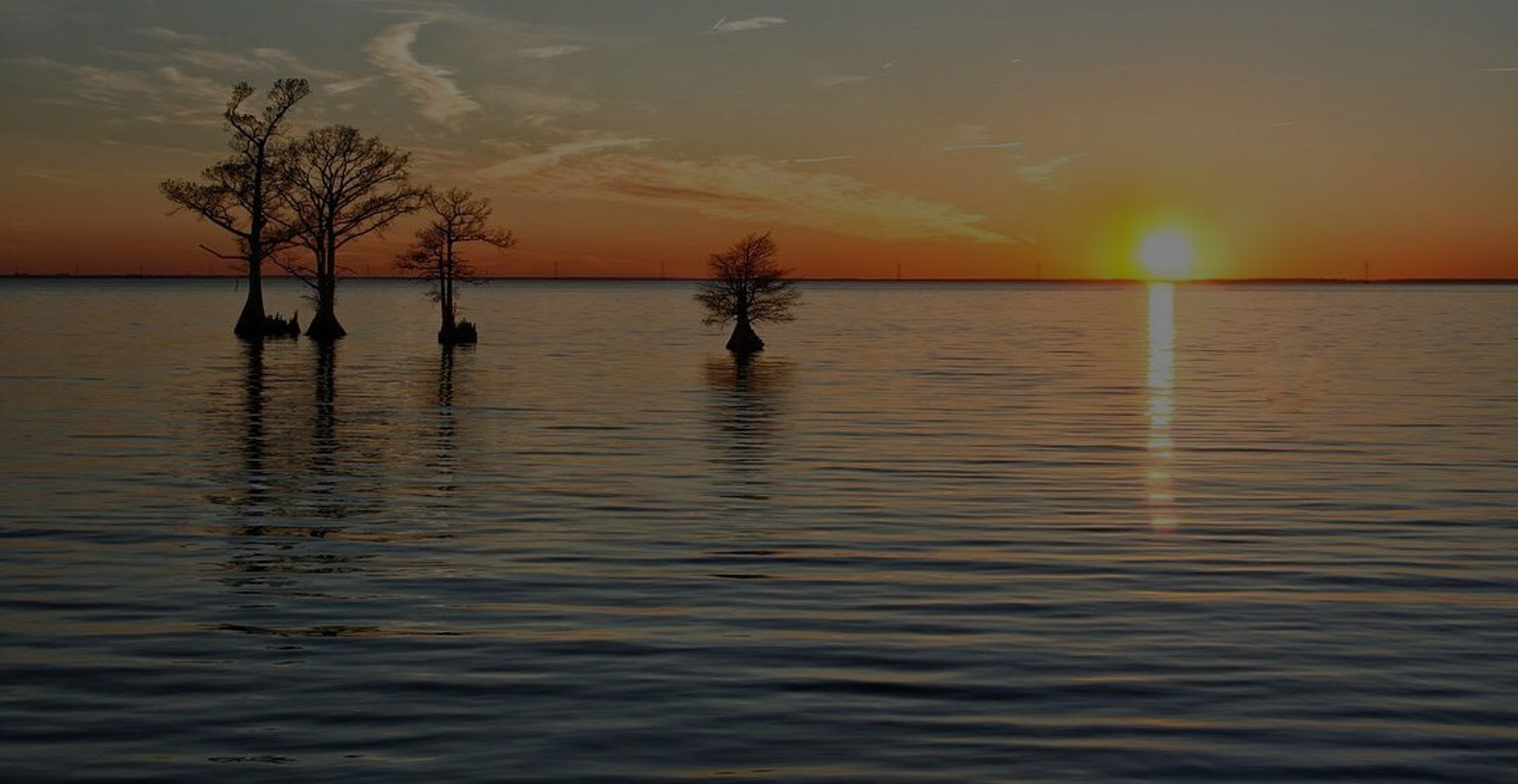 Serving local seafood, great steaks, burgers and more at the historical Mackeys Ferry Landing. Enjoy outside dining on the patio or inside with beautiful views of what was once a bustling fishing community. Boaters are welcome for a meal and a cold drink after a long day of fishing, or as a sailing destination, you will be glad you came!!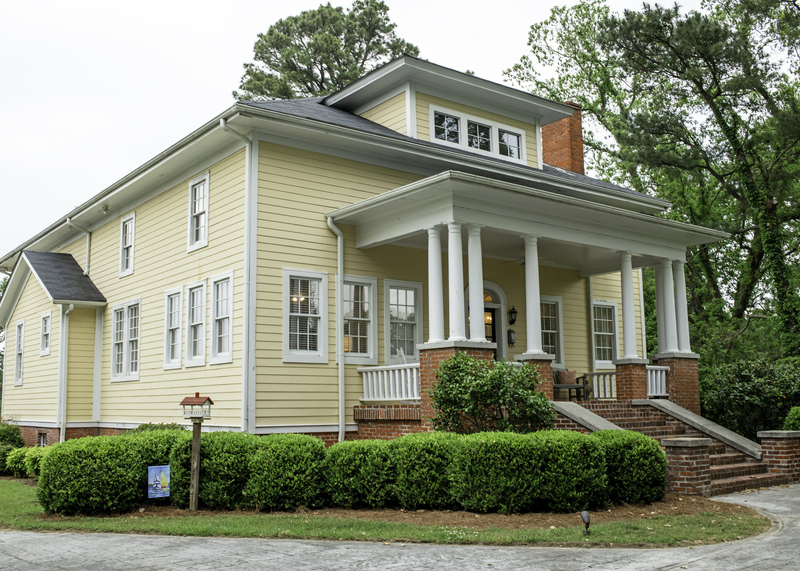 Need a place to stay while you visit Mackeys Marina?